Everything You Need To Know About Your Rugs
Eighteenth Street Orientals breaks down the rug basics so that you're fully covered. Learn how to properly measure your space, common rug materials, different types of rugs, and how to maintain and care for your rug.
Measuring

Rugs can create intimate atmospheres. They add warmth to a room and define a space. In order to find the perfect rug for your home, it's important to measure the area with a tape measure before purchasing. Make sure to keep vents and doors in mind so that your rug will not hinder them. The general rule of thumb when measuring a dining room is to add 48 inches to the length and width of the total dining room table. For hallways, subtract 12 inches from the length and width to allow a 6 inch border around all sides. Other rooms can be very versatile depending on furniture arrangement.
Materials
Wool:
A natural fiber created from sheep fleece and known for its strength and softness. The fleece's location on the sheep determines the quality of the wool. The longer the fibers, the better the wool. These rugs were first designed in order to insulate living quarters in the winter months. Wool absorbs moisture while regulating temperature at the same time. It's also known for its ability to self-clean due to its water repellent surface and resistance to grime.
Cotton:
A natural fiber, cotton is derived directly from the cotton plant. Because cotton can easily absorb dyes, cotton rugs are most often available in a number of colors and patterns.
Silk:
Obtained from the cocoon of the silkworm larva, silk is a luxurious material known for its soft texture and shiny appearance. The silk's fibers refract light producing it's shine and is also known for its tensile strength.
Viscose:
A less expensive alternative to silk, viscose is a shiny, silky, synthetic material. Like cotton, viscose rugs can easily be dyed. Of course, it's stability can not be compared to that of natural fibers. Viscose rugs are a great look without the high price tag.
Natural Fiber:
These materials range from seagrass, jute, and sisal and are environmentally friendly.
CARE
Vacuuming:
When vacuuming your wool rug, its best to use the hand held attachment. If using an upright vacuum cleaner, turn the beater bar off, or if it can not be turned off, raise the height of the beater bar to its highest setting. The serging on the edge of rugs are very sensitive. Running the vacuum over the edges will cause the serging to deteriorate and fibers will come loose around the edges. To avoid this, carefully place your vacuum on the edge of the rug steering clear from the edge that is serged.
Stains:
No matter the type of stain, always act quickly. An easy stain removing recipe for wool rugs is 1/2 teaspoon dye-free liquid dish soap and 2 cups of warm water. Apply the solution using a clean white cotton towel and blot (do not scrub). Repeat this process until the stain is completely removed. For pet stains, you can add 1/4 cup of white vinegar to the solution above. Never use chemicals to clean your rug. Cleaning a handmade wool rug is different from cleaning carpet, contact us if you're unsure. Don't worry, if your stain is stubborn, we offer professional cleaning services.
Pads:
We recommend a rug pad underneath every area rug. Rug pads extend the life of your rug as it absorbs wear and tear from the friction between floor and rug. They help avoid accidents, slipping on moving rugs, and assist in preventing turned up edges. Pads also provide extra cushion on hard surfaces for your comfort.
Treatments:
To extend the beauty of your hand-made rugs, applying a treatment can help to protect against stains and soil. Contact us to learn more about our professional treatment services. Our treatment is petroleum based, non-toxic for humans and animals, and safe on both rugs and fabrics.
RUG TYPES
Oriental Rugs:
Oriental rugs are mainly from Afghanistan, India, Persia (Iran), Nepal, Pakistan, Tibet and Turkey. These rugs are hand-knotted to create a pile from wool fibers. The best quality wool comes from cool, moist climates where good grazing is found for sheep to produce soft, smooth wool. Hand-knotted rugs are created from two types of knots: Persian or Turkish. A rug is dyed generally using a vegetable dying process, a traditional yet rural method or a synthetic dying process, a commercial method. Dark blue (Indigo), rusty-red (Madder) and muted gold (Larkspur) are the most commonly used vegetable dyes in oriental rugs.
It can take skilled weaver(s) six to 18 months to complete an oriental carpet depending on the size and knots per square inch. Whether antique or new, oriental rugs can be divided into two categories, country or city. Country rugs are less tightly knotted and the designs tend to be simple geometric, yet bold in color. City rugs require specialized labor with more knots per square inch and are designed to sell in the marketplace, therefore color and pattern are carefully considered.
The artistry and craftsmanship of oriental rugs make each one a beautiful treasure. Our goal at Eighteenth Street Orientals is to spend time with each customer to help you find the rug that is right for your home and your budget. We love seeing how a rug can transform a space from where you live to where you love to live.
Old Rugs:
Old rugs are a great way to add a hint of vintage or antique aesthetic to your space. Rugs that qualify as vintage are 20-50 years old. Rugs that qualify as antique are 80-100, while semi-antique rugs are 50-80 years old. Just like vintage and antique furniture, old rugs have a history and story that can add interest to your home. Old rugs also have a lot of versatility and can be mixed and matched with other types of rugs and design styles.
New Rugs:
New rugs are inspired by favored styles and patterns from the past. These rugs have the unique ability of being brand new while still achieving antique and vintage design. New rugs can also achieve traditional and modern looks and are a great addition to any space.
Modern Rugs:
Modern rugs identify any style that is geometric or minimal in design with colors that are on trend with today's interiors. Although most styles are typically new, there are many antique styles that have returned to fashion because of their color palette or through new techniques in rug making like overdyeing. Styles range from bold solids to monochromatic to colorful statement pieces.
Traditional Rugs:
Traditional Rugs are grounded in classic design with newer styles still inspired by antique oriental rugs. These rugs tend to be more saturated in color mainly rich reds and blues. In recent years neutral tones of gray and brown in traditional patterns have experienced immense popularity.
Size

Here are a few questions to ask yourself before you begin your rug search:
Do I want to utilize one rug to enclose expand the space?
Do I want to define the space by creating different areas within the same room?
Do I want to draw attention to the space with a smaller area rug?
Does my space connect to other spaces?
What existing rugs or patterns will share the same visual space with a new rug?
Is the area high traffic or a quiet retreat?
Helpful reminders to consider during your rug search:
Not all spaces are created equal, therefore these are guidelines, not strict rules.
After you have an idea of the rug size(s) you are looking for, bring in your measurements, a rough sketch of your floor plan, photos, and/or fabric swatches to help narrow your choices while shopping.
We offer free approvals and delivery, so the pressure is off while making decisions in the showroom. We are happy to help with a complimentary in-house consultation as well.
Living Room:
Whether entertaining or relaxing at home this is one of the most used rooms in your house. The right rug will finish your space: if the rug is too small, the space will feel choppy and cramped or if the rug is too large, it will overwhelm the space.
Measure the seating area: consider whether legs will be all on or half off the rug. If your space is limited, a small rug in front of your sofa and chairs makes a statement in a small space. If you have a floating furniture plan, buy a rug large enough for all furniture to rest within the rug to unify the room. Another common option when furniture is along the wall is to have the back legs of furniture off the rug.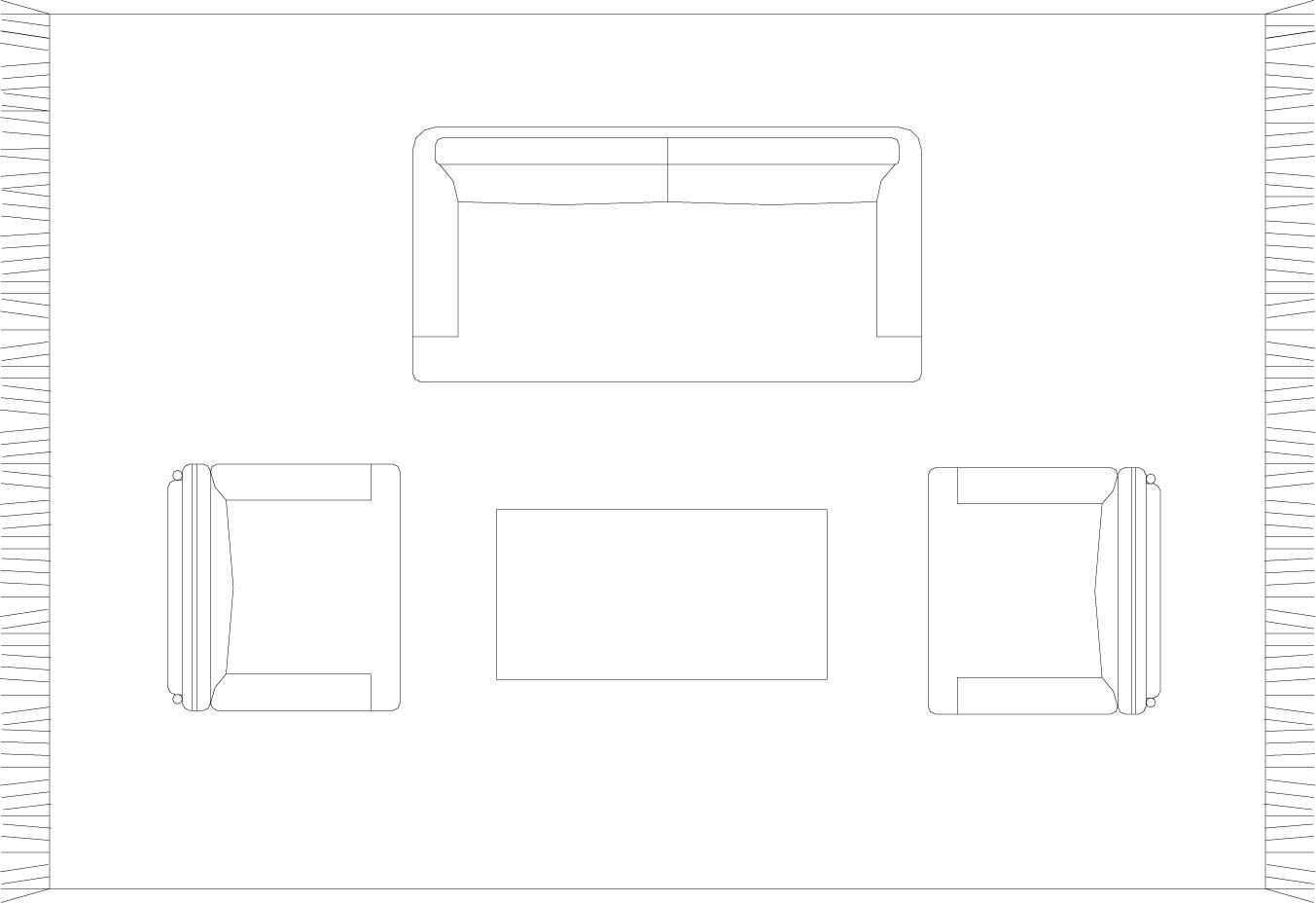 Dining Room:
Do you entertain formally a few times a year or have daily meals in your dining area? No matter how you dine, the same rules apply. Measure the length and width of your table and add 2′ on all sides. This will allow chairs to be pulled out without falling off the rug. Don't forget the other furniture in the room, china cabinets and buffets; it is best if they stay off the rug.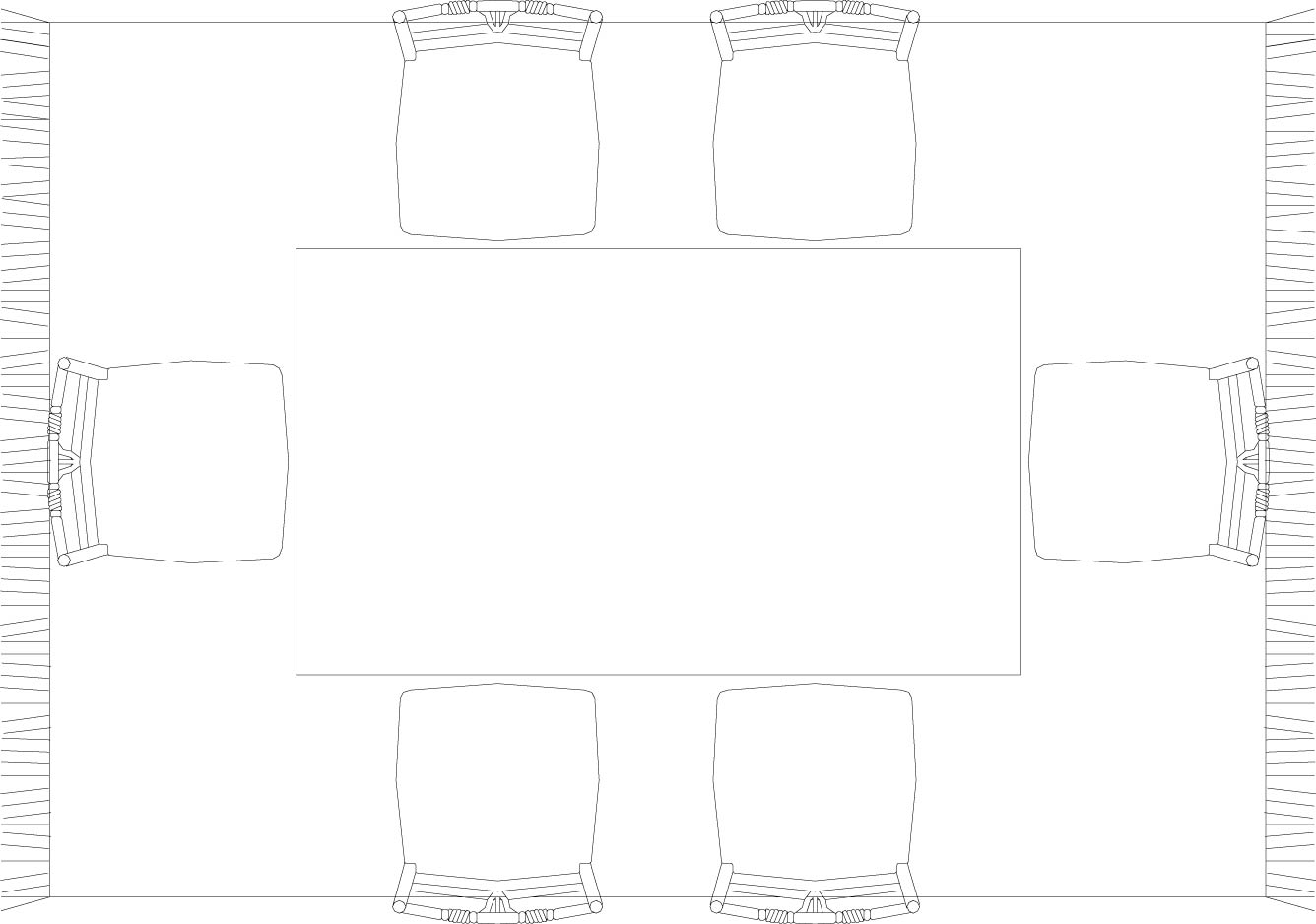 Bedroom:
For a larger rug that will surround the bed, measure the bed and add 24″-36″ to each side (bottom 2/3 of the bed). It is important to consider the size of your bed, but also the size of the bedroom. Queen size beds typically measure at 60″ x 80″ and king size beds at 76″ x 80″. Accent rugs draw attention to a small space which makes the bedside a perfect spot. Try something new and use a runner at the foot of the bed for an inviting look.